PROFESSIONAL MOVIE AND
VIDEO EDITING SERVICE
Your online and offline video editing service.

WHY CHOOSE OUR VIDEO EDITING SERVICES?

Here at Amaa media we love taking your footage and turning it into amazing video. That you'll just love to share. We edit everything. If it's not romantic wedding moments, or a corporate training video, then it's hours of happy family memories, exciting GoPro footage or TV series, music videos, and movies.

Use copyrighted professional video editing software.

Fast completed in seven days Or Acceleration Option.

Pay only a 50% deposit to start a project.

Just tell us the style, length of your video And your brief.

Upload your footage and share a link with us. Or copy by USB.

Three rounds of free revisions included.

Your data and footage is safe and secure with us.

We use great copyright free music. Paid music option.
Stabilization, color, effects, titles, transitions. All in your videos.

Who edit your videos and movie?
We have high standard editing rooms and studios, meeting a variety of customer needs. Youu will be working with professional editing artists. Their many years of experience and training will help you unleash your creativity.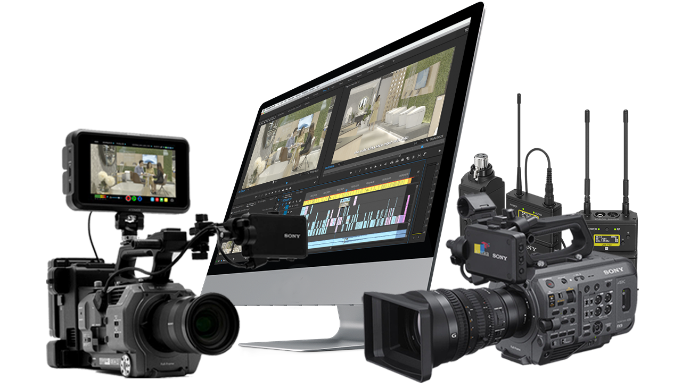 Corporate video editing service
Video is a powerful tool to grow your business. You may want to tell an interesting story about your company, create training videos, guide new employees, create a video to show during client conferences or end of year parties. You just need to use ready-made photos, self-recorded the video clips, cut a bit from old videos, or change the logo or brand. Whatever your company's needs are, our video editing services have the solution for you.

Family video editing
Your family's beautiful moments are often captured with a variety of phones and cameras. Don't worry, send it all to us. We will crop, add effects, music, titles, beautiful transitions and retouch the colors so you will have a great video to keep memories nice for your family.

Wedding Video Editing

It's lucky for us to work with wedding videos that are filled with joy and happiness. Are you a wedding videographer or do you want to create a beautiful video with soothing music from your photos. Sometimes you are not satisfied with the existing video. Let our wedding montage service help you get the most satisfying video to share with family and friends.

Film and Movie Editing Service

With 17 years of experience in video and film production. We meet high-end standards for high-quality theater and TV film editing. Our editing system enables real-time 8K video editing, color correction and special effects for movies. Sound editing, post-production audio with 2.1, 5.1 Dolby audio standards. For these large projects please contact us directly.
Editing all kinds of videos

If you have video recorded with personal recording devices such as Gopro, Drone, Flycam, Camera 360, 360 video recording devices, Video timelase, video timewarp or Viral Video, don't worry because our editing service is responsive and they will meet all of your requirements. We can do color correction, image stabilization, sharpening, skin smoothing, object removal and scene compositing. All will be done by the most experienced professionals.